Ember.js—A framework for creating ambitious web applications
Presented by John Christopher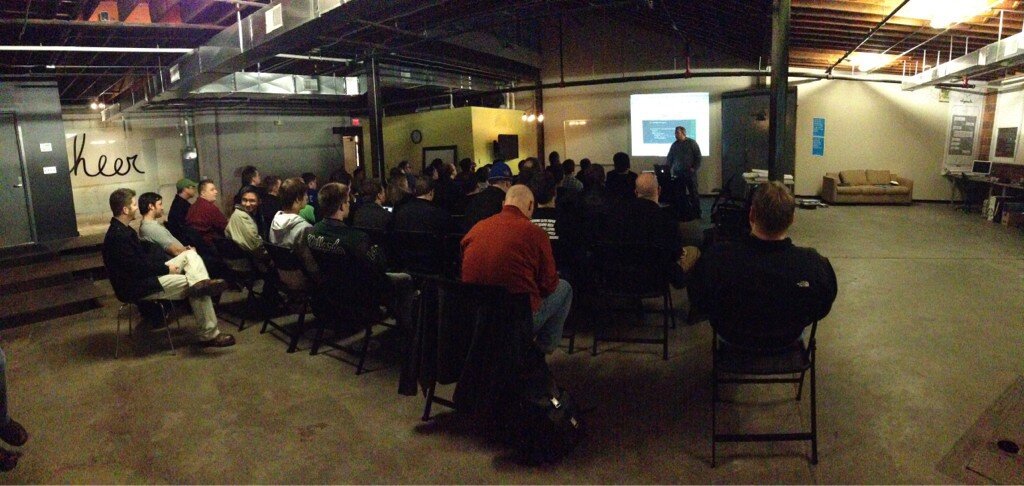 Photo Credit John Hobbs 2013
In what was likely the last event held at the What Cheer office, John Christopher gave a talk about Ember.js to a new NebraskaJS attendance record of 57 people.
Ember.js touts itself as "A framework for creating ambitious web applications." This talk will provide an ambitious introduction to Ember.js, covering the following:

Philosophy behind Ember.js and why you might choose it over other frameworks.
Idioms used inside of Ember.js.
How to get started with it.
Related